Nemetschek Foundations
By establishing foundations, the company founder Professor Georg Nemetschek wants to dedicate a large part of his life's work to non-profit purposes. He has already established three foundations.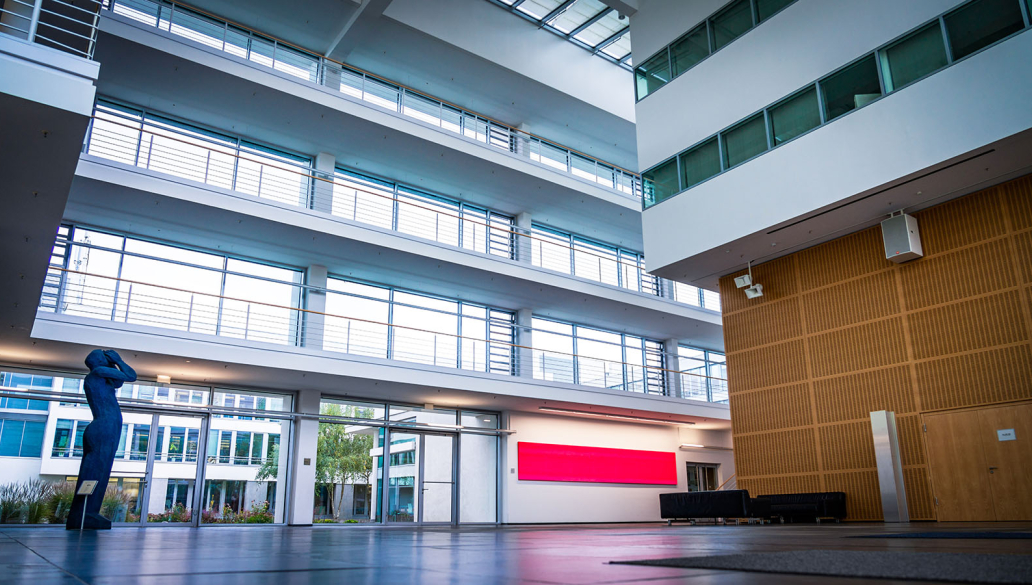 Nemetschek Innovation Foundation

The Nemetschek Innovation Foundation, founded in 2020, promotes expertise and excellence in the construction industry in the areas of research, teaching, innovation and academic life. In particular, the institution aims to actively support Germany in taking a leading role in the technologically, economically and societally critical future field of artificial intelligence (AI). The use of AI is one of the most important pillars of the construction industry of the future and raises the digitalization of the construction industry to the next level. Today digital solutions are already making a significant contribution to designing, building and managing buildings with greater efficiency, cost-effectiveness and sustainability.
To the end, what is needed is the support of strategic and university-based research as well as the promotion of research-oriented training and innovations. In order to ensure a solid allocation of resources, funding is provided for Foundation professorships and Foundation institutes at universities and colleges.
In keeping with this mindset, the Nemetschek Innovation Foundation together with the Munich Technical University (TUM) laid the cornerstone for a research and teaching institute, the only one of its kind worldwide, and established the "TUM Georg Nemetschek Institute Artificial Intelligence for the Built World" in November 2020. The cooperation agreement envisages that the Foundation makes project funding available in addition to basic funding for the operation of the institute. This serves to promote research competitions to be held university-wide in which scientists from TUM as well as external experts can take part.
The Nemetschek Innovation Foundation sees its commitment as a contribution to strengthening Germany as a research site and Munich as a high-tech site.
You will find further information in the press release here as well as directy on the TUM website pages.
Professor Georg Nemetschek Foundation
The "Professor Georg Nemetschek Foundation" was established in 1996 for the benefit of the Faculty of Civil Engineering at Munich University of Applied Sciences. Among other things, the foundation made possible the establishment of the iabi Institute for Applied Building Information Technology.
The Nemetschek Foundation is independent, non-partisan and non-profit. With its work, it makes a contribution to democratic culture in Germany. It is primarily active in the operational field. By developing innovative project ideas, testing new approaches, searching for unusual perspectives and creating surprising cross-references, it offers attractive approaches to socially relevant topics.
The Nemetschek Foundation was established by the Nemetschek family at the end of 2007. In establishing the foundation, the family has set itself the goal of strengthening the democracy in Germany. In doing so, they want to give something back to the liberal society that has shaped their lives and made their entrepreneurial success possible.